IDEAS TO INSPIRE
From lighting landmarks to hosting herstorytelling events, there are lots of ways to participate in the 2020 Herstory Light Festival. If you have a small budget you can still make a big statement to celebrate the women you love. Here are a few novels ideas to get you thinking…
#1 LIGHT A LANDMARK
The priority is to illuminate landmark buildings and monuments as women have been invisible in the public domain and their stories have been lost in the shadows. Its time to make them visible. Click here to book a landmark light projector.
#2 DIY ILLUMINATIONS
To inspire public and staff engagement, create a pop-up projection studio where individuals can celebrate their chosen heroines. All you need are a standard office projector and a camera. Invite people to bring a photograph of the woman they want to celebrate. Photograph them with a projection of their heroines, sharing the reason why they want to honour her, and post on social media with the hashtag #HerstoryRTÉ. Ogilvy & Mather replicated this activation at their offices in Dublin, New York, Paris, London and Madrid, as part of the 2018 Herstory Light Festival, generating 26 million Twitter impressions worldwide.
#3 HERSTORYTELLING EVENT
Why not host a herstorytelling event in your home, office or community centre? Invite friends, family and colleagues to join you. Each person brings a photograph of a woman they love, sharing her story, wisdom and insights. In 2019, Fermanagh & Omagh District Council curated a fantastic programme of events for all ages - click here to view. For more inspiration, see our Herstory Salon events.
#4 GUERILLA ILLUMINATIONS
For the inaugural Illuminate Herstory Festival, Wanda Film Festival created a series of pop-up installations. Using a portable generator & 2000 lumen projector, they lit up iconic sculptures and statues around Belfast city in celebration of women in the film industry. Photography credit: Jonathan Beer.
#5 ILLUMINATE IN ORANGE & PINK
The #Herstory Festival colour themes are pink and orange, the universal colours of the Divine Feminine, symbolizing creativity, compassion, warmth, wisdom and joy. The priority is to illuminate with images because women have been invisible in public spaces, however, if this is not possible you can illuminate your building in orange and pink by purchasing colour filters for floodlights.
#6 IMPOSSIBLE FAMILY PORTRAIT PROJECT
Skype's 'Impossible Family Portrait Project' by Pereira O' Dell connected family members in different countries via live Skype video call projections to create family portraits across timezones.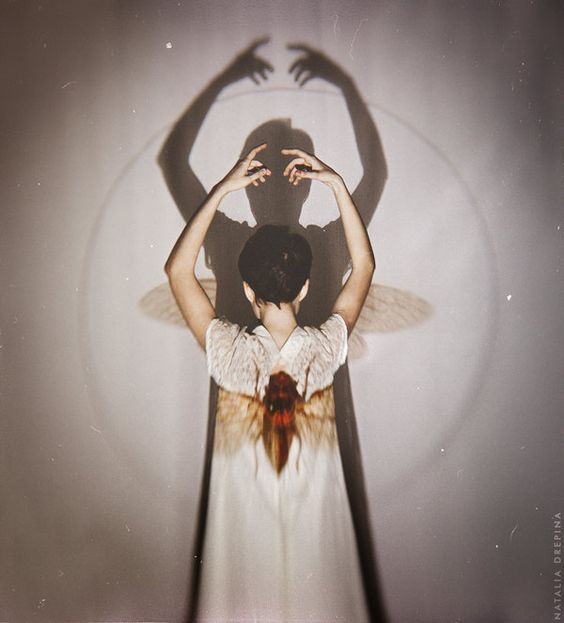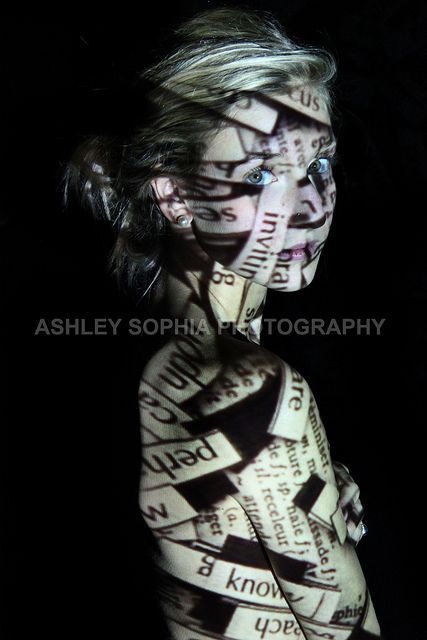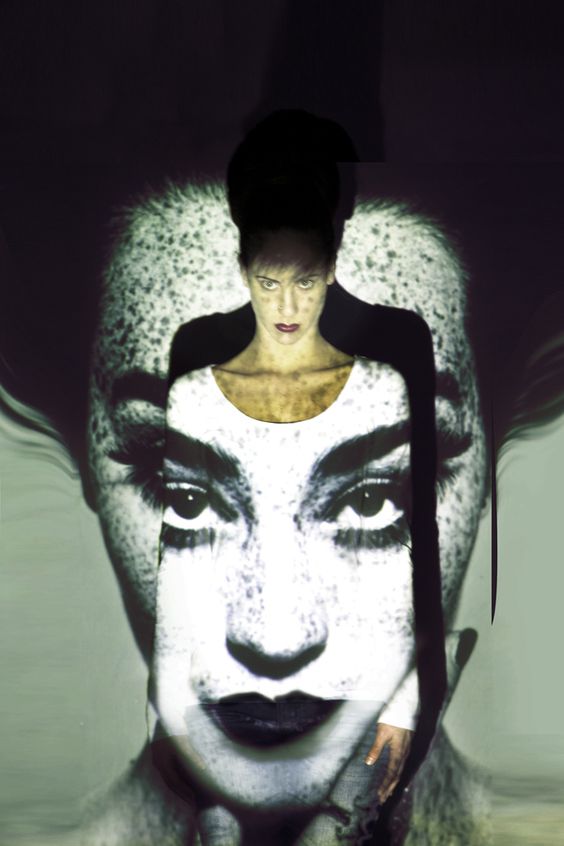 #7 ILLUMINATE YOUR BODY
Here are some fabulous references illustrating the visceral effect of illuminations on skin using a classroom projector. Make a powerful personal statement about an issue close to your heart with this simple technique.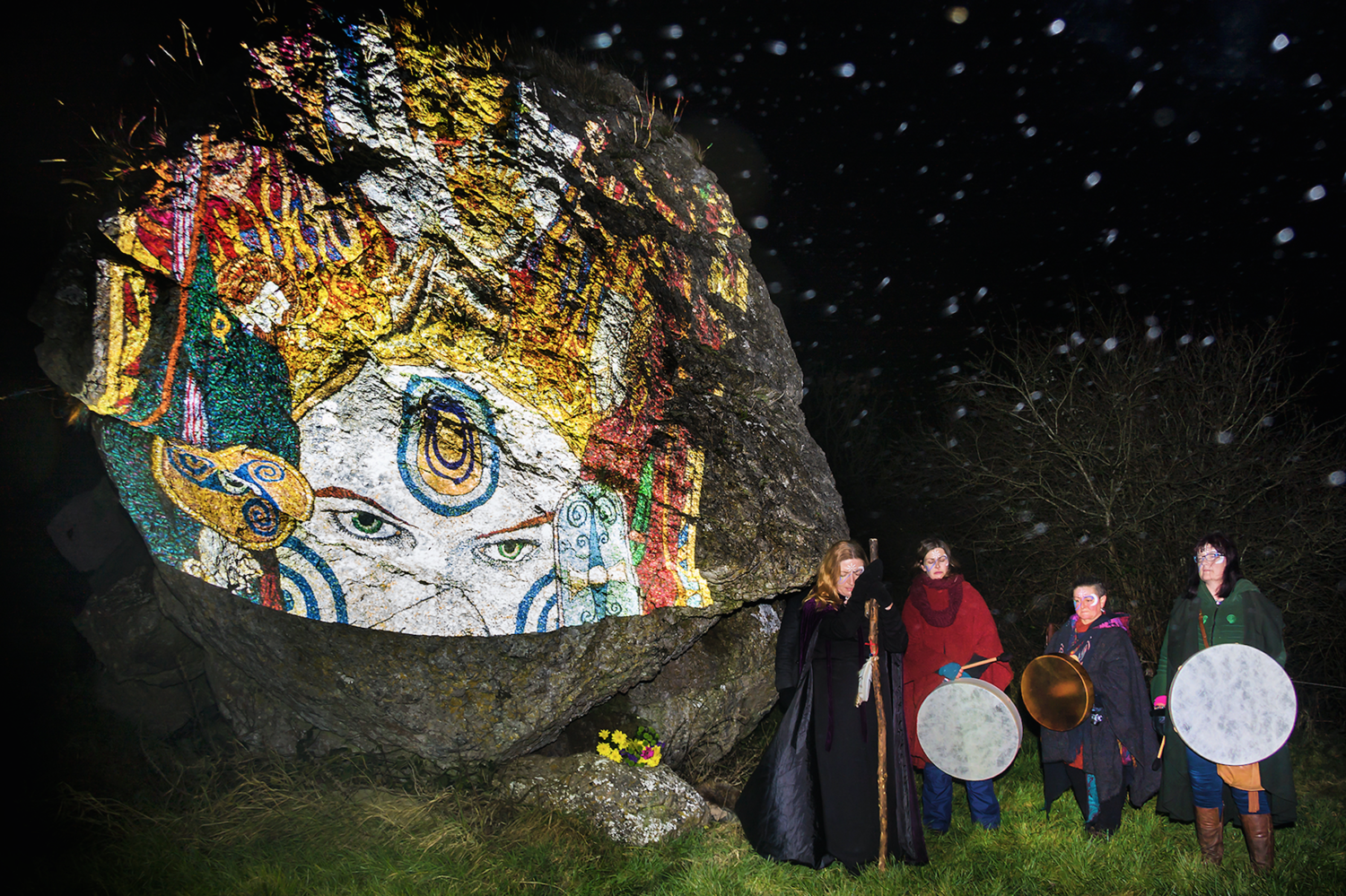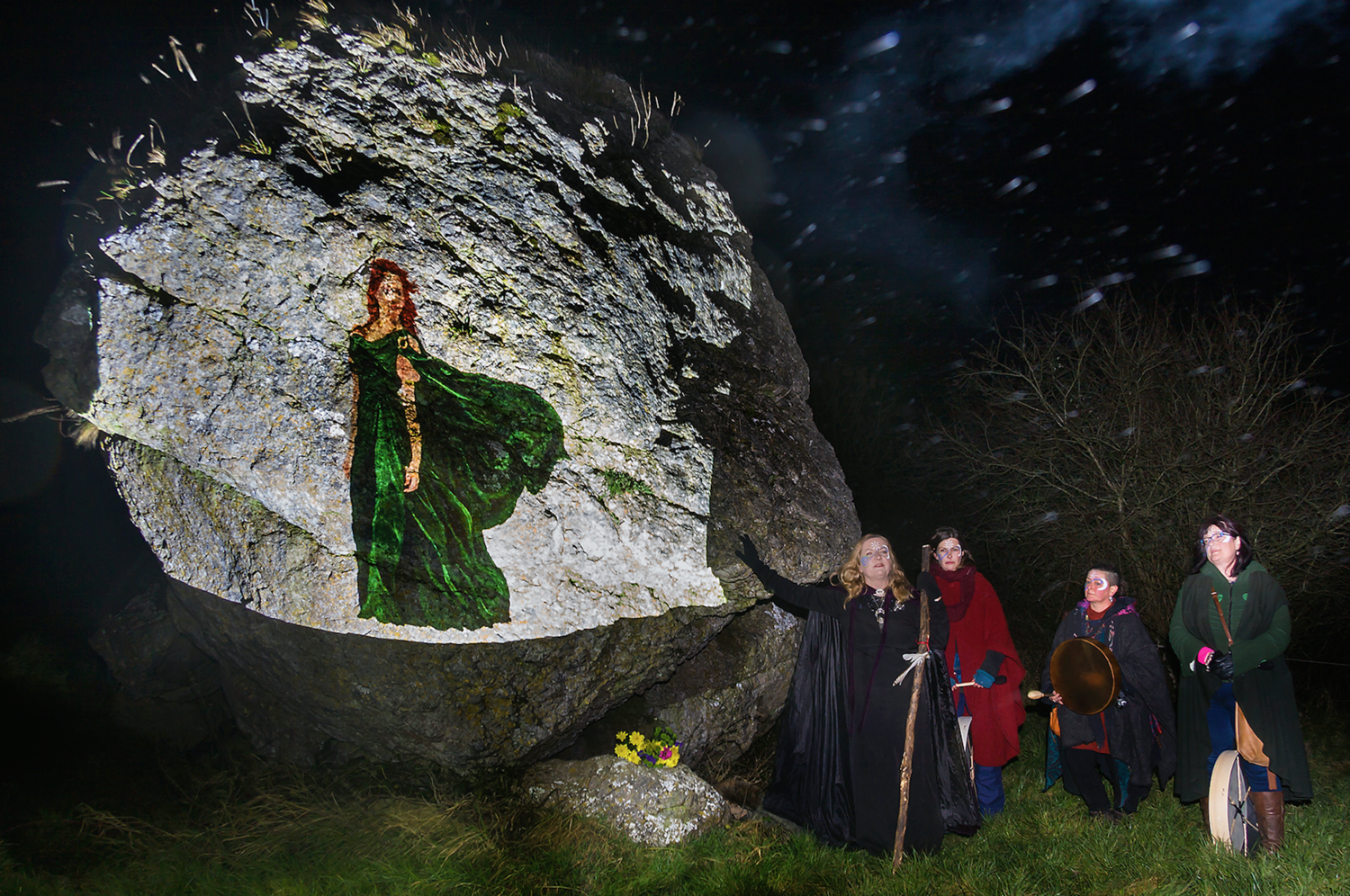 #8 ILLUMINATE ANCIENT MONUMENTS
The inaugural Illuminate Herstory Light Festival was launched on the Hill of Uisneach - the Sacred Feminine centre of Ireland - where the Catstone illuminated with Ériu, the Sovereign Goddess of Ireland, captured by artists Jim Fitzpatrick, Patsy Preston, and Courtney Davis. 'Ancients Rising' is the 1st theme of Illuminate Herstory 2018, presenting a magical opportunity to light up ancient monuments such as dolmens, stone circles, temples, tombs, caves etc.
Please complete this online event form by midnight on the 1st December 2019 to have your event featured in the 2020 programme.